---
| | |
| --- | --- |
| | Energy-Efficient Windows |
When purchasing a new home, homeowners want their home to be correct in every detail while costing as little as possible.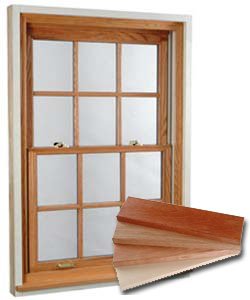 However, savings to a homeowner can also occur after the home is purchased, by using energy-efficient windows. Energy-efficient windows have a tremendous impact on energy performance (and costs) of heating and cooling a home, as well as seasonal comfort level experienced by the homes occupants. While energy-efficient windows will cost more initially, they often return their additional cost investment through substantial savings to the home-owner on monthly energy bills.
Windows provide less resistance to heat flow than walls, ceilings, and floors of your home. Even when windows comprise a small area of a home, they are the area of greatest heat loss and gain, and air leakage. Windows can account for as much as 25-30% of the heat loss in a home. This increases energy use and costs, and decreases your comfort. Therefore, with the installation of Thermalizer energy-efficient windows you can cut back on such expenses.
A windows ability to resist heat flow, its insulating value, is defined by its R-Value or U-factor. The U-factor is the reciprocal of the R-Value (R=1/U). The larger the U-factor the greater the heat flow through the window. Glass by itself is an extremely poor insulator. A single-pane window of clear glass is the least effective. But, by upgrading to a double-pane, double-strength window with Low-E2 Glass this becomes a very efficient window to have in your home.
To help alleviate confusion associated with window energy performance and ratings, the National Fenestration Rating Council (NFRC) has developed a window rating system based on whole window performance. The NFRC rating accurately accounts for all product components and presents window information in a concise and easy to understand format.
The NFRC energy ratings take into account the window's resistance to heat flow (U-factor), the amount of heat admitted as radiant energy (solar heat gain coefficient, SHGC), and the amount of visible transmittance (VT).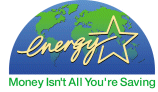 2055 S Raritan St. Unit A Denver CO, 80023 Ph: 303-296-9955 Toll Free: 800-525-6193 Fax: 303-297-1404